Eddie Repeatedly Puts Same Independence Question To SNP's Ian Blackford
8 October 2018, 17:32
Eddie Mair had to repeatedly ask the SNP's Ian Blackford the same question after he refused to say whether Scottish independence could be achieved without a second referendum.
The SNP's leader in Westminster said his party's position was to achieve independence through a referendum, but refused to say whether it was impossible to do so without.
He was grilled after a senior SNP MP said Scotland doesn't need another referendum to win independence.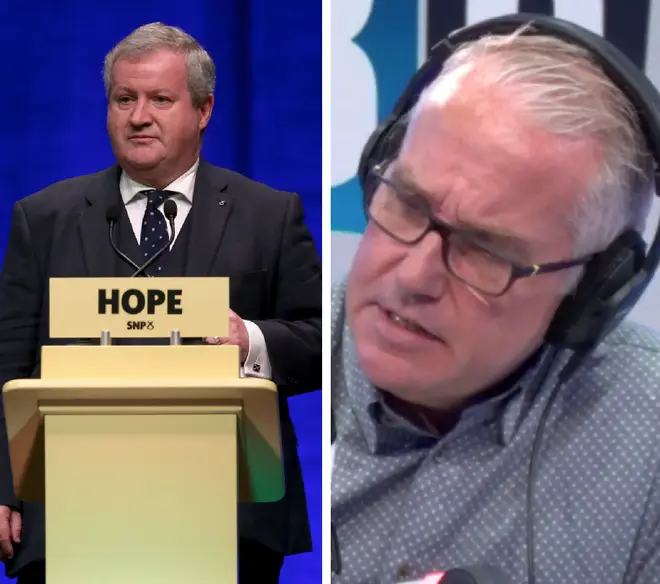 Joanna Cherry told a fringe meeting at the party's conference in Glasgow that a "democratic event" such as a General Election would be enough.
So Eddie wanted to get the view of Mr Blackford.
And he ended up having to ask the same question more than five times.
Watch the grilling unfold above.