Ex-Justice Secretary Describes "Hellish" Reality Of Working On Prison Frontline
14 September 2018, 18:13
Lord Falconer told Eddie Mair the current prison system is on the verge of collapse with a lack of experienced staff working in "hellish" conditions.
Thousands of prison staff were striking today over safety improvements in jails amid a "rising epidemic" of unprecedented levels of violence, overcrowding, and drug taking in prisons.
The protests started at 7am but were called off at 1pm after "constructive dialogue" between unions with staff returning to work.
The government had been threatening legal action to end the demonstrations.
Lord Falconer, a former Justice Minister spoke to LBC about the harrowing realities of the prison system: "From my experience, and I visit prisons regularly, it has never been as bad as it is now.
"The primary reason for that is the expenditure by the Ministry of Justice has been cut by 40 per cent since 2010.
"The consequence of that is the ratio of officers to prisoners has gone adversely."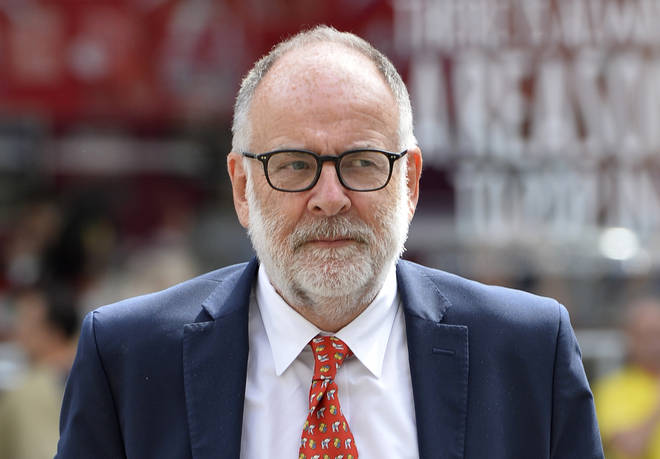 He continued: "It's been accompanied by much worse security measures in keeping things out of prisons - in particular drugs. So you have less prison officers, less experienced prison officers, and a huge problem of drugs.
"It's now exhibiting itself in these hair raising reports describing what, in effect, is prisons being taken over by the prisoners.
"For many prisoners it's an absolutely unspeakable hell.
"There's absolutely no political traction in trying to solve the problems."
Prisons minister Rory Stewart pledged to resign if his campaign to tackle the rising levels of drugs and violence in jails is a failure.