Ex-Soldier In Tears As He Issues Important Message About Mental Health
9 October 2018, 19:09
A former soldier broke down in tears as he delivered an important message to LBC listeners on mental health: "Get help, don't leave it."
John told Eddie Mair he had been in "denial" over his mental health for many years.
He served in the military and has been waiting for a PTSD assessment since June this year.
According to a report, delays in mental health treatment are "ruining people's lives".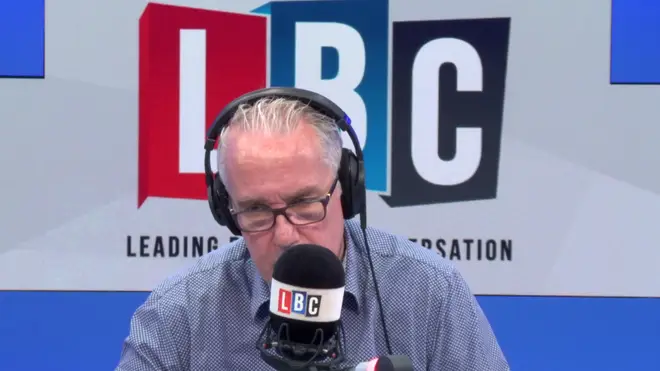 Mental health patients are waiting so long for NHS care, they end up unemployed, divorced or broke, a Royal College of Psychiatrists survey found.
John, who is being supported by his wife, broke down in tears as he shared his story.
"I just get by day-to-day," he told Eddie.
And he wanted to tell LBC listeners in a similar position not to stay silent.
"Get help, don't leave it," he finished.
Watch the powerful call to LBC above.