James Brokenshire Pressed Over Grenfell-Type Cladding On Tower Blocks
1 October 2018, 19:06
The housing secretary has announced flammable cladding is to be banned on all new residential blocks above 18 metres - but Eddie Mair wanted to know why such material remains on existing buildings.
James Brokenshire says combustible materials will not be permitted on residential buildings, schools, care homes, hospitals and student accommodation.
It follows a consultation following last year's Grenfell Tower fire.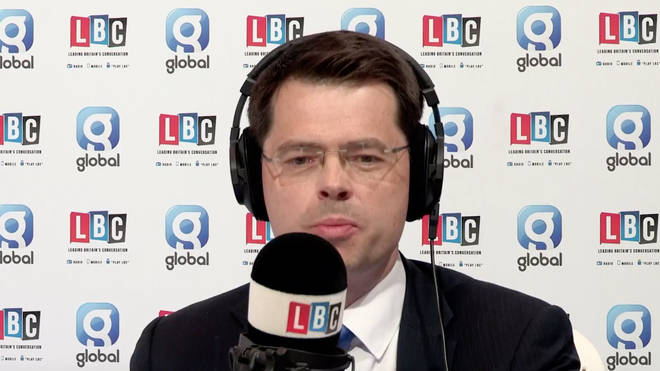 But, Eddie wanted to know why the government wasn't taking action immediately to remove combustible cladding from existing properties.
The LBC presenter asked: "Would you want to live in a building with combustible cladding on it?"
Mr Brokenshire responded: "In terms of the role that I hold, this issue of building safety, people being and feeling safe in their homes is absolutely at the forefront of my mind.
"That's why I've made the steps that I've done today but equally in driving forward this programme of work to get buildings that have these materials on them, get that removed."