Robert Peston Opens Up About Being Propositioned By Strangers After Losing His Wife
24 September 2018, 18:02 | Updated: 24 September 2018, 18:08
Robert Peston has opened up to Eddie Mair about being propositioned by strangers, with letters being pushed through his letterbox following the death of his wife.
The ITV political editor lost his wife, Sian Busby, to lung cancer in September 2012.
Following an interview with the Sunday Times, in which he discussed being targeted by "predatory" women since, Peston opened up more about such incidents.
Although he said he did not find such behaviour "oppressive" he told LBC there were occasions where a "line was being cross".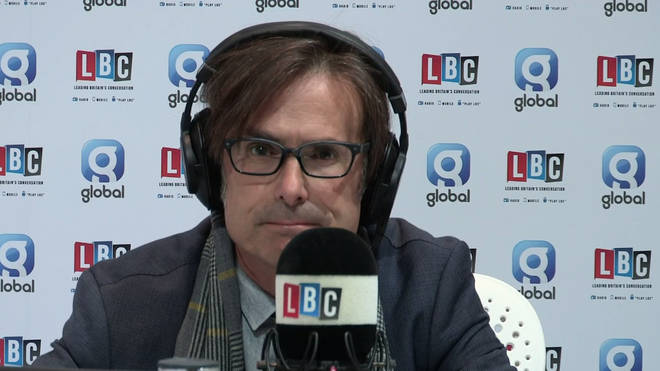 Speaking from the Labour Party conference in Liverpool, Peston told Eddie Mair: "You do get propositioned by people who just don't know you which is striking and interesting.
"The other weird thing that happened, in my case as you know my wife died a few years ago, and there is just something about being a widower which means people make presumptions about what is an appropriate way to behave.
"Notes have been pushed through my front door asking me on dates, people I've never met before have emailed.
"I don't find it particularly oppressive or difficult, but it was completely new."
Watch the interview above.