Stanley Johnson Gives Instant Reaction As Jo Johnson Resigns From Government
9 November 2018, 16:28 | Updated: 9 November 2018, 16:53
Stanley Johnson, the father of Jo Johnson, has said he is "very proud" of his son following his resignation from the government over Brexit.
"One thing I can say about Jo is he does act out of personal conviction," Stanley told Eddie Mair minutes after hearing the news.
"Out of all the Johnsons I have known, he is the most reflective," he added.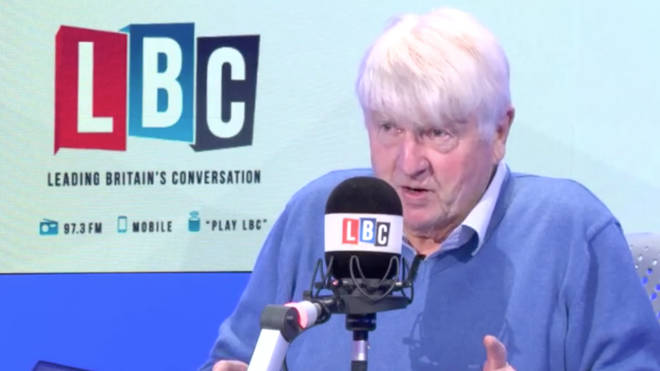 The Orpington MP resigned as a transport minister, saying the country was "barrelling towards an incoherent Brexit" and called for another referendum.
"Given that the reality of Brexit has turned out to be so far from what was once promised, the democratic thing to do is to give the public the final say," he said.
Speaking on Friday afternoon, Jo's father Stanley said: "I think he really thinks that the proposal that's on the table at the moment, the Chequers proposals, or whatever they want to call it, just doesn't hack it."
Giving his response on Twitter, Boris wrote: "Boundless admiration as ever for my brother Jo. We may not have agreed about Brexit but we are united in dismay at the intellectually and politically indefensible of the UK position.
"This is not taking back control. It is a surrender of control. It does not remotely correspond to the mandate of the people in June 2016."
A spokesman for No 10 said: "The referendum in 2016 was the biggest democratic exercise in this country's history.
"We will not under any circumstances have a 2nd referendum.
"The Prime Minister thanks Jo Johnson for his work in government."