The Woman Who Had A "Brazilian Butt Lift" And Now Regrets It
4 October 2018, 18:40 | Updated: 4 October 2018, 18:52
A woman who underwent a "Brazilian butt lift" has described to LBC how the procedure left her feeling like she "was going to die".
Star Delguidice had the surgery in December 2017 in a bid to boost her self-confidence.
It involves having fat taken from one part of the body and injected into the buttocks.
There are now fresh warnings over the risks after a second British woman died from the procedure.
After contacting a UK company, Ms Delguidice travelled to Istanbul, Turkey, to undergo surgery.
"My bum was completely flat," she told Eddie Mair. "I had no confidence, I was painfully thin, the shape wasn't what I wanted. I didn't feel very attractive."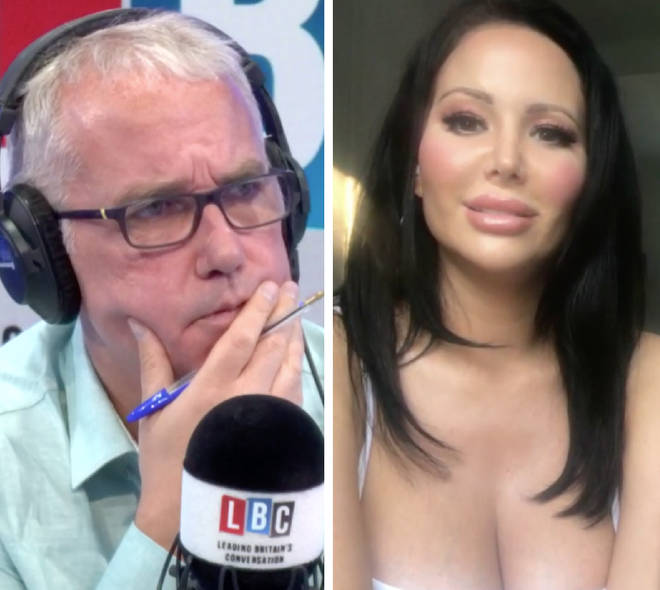 But, the procedure left her in pain, with a lump on her thigh and an uneven buttocks.
"I thought I was going to die," she said.
In a warning to LBC listeners, she continued: "Don't do it. It's not worth it.
"Your life is more important than having a little bit of fat transferred to the bum."
Ms Delguidice finished: "I've had my jaw shaved - the bone shaved, I've had like a doll forehead created, I've had all kinds of stuff - but this one in particular was the worse I've ever had."
Watch the interview above.