Brexiteer Tells Eddie Mair To "Wait Until Tomorrow" For Chequers Alternative
10 September 2018, 16:48 | Updated: 11 September 2018, 14:40
Eddie Mair repeatedly pressed Conservative MP Peter Bone on his alternative to Theresa May's Chequers agreement but the politician deferred his answer until Tuesday.
With fewer than 200 days until Britain leaves the European Union, Eddie Mair wanted to hear about a "detailed alternative plan" from a Brexit-supporting MP who declared Theresa May's Chequers proposal "a dead parrot."
But when Eddie Mair repeatedly asked Peter Bone, Conservative MP for Wellingborough and Rushden for his alternative to the Prime Minister's Brexit plan, the member of Parliament told the LBC presenter to "wait until tomorrow."
Eddie said: "Where are the detailed proposals from your side that would be an alternative to Chequers?
When Mr Bone replied: "We would trade on WTO terms," Eddie interrupted: "That's trade, what about the rest of it?"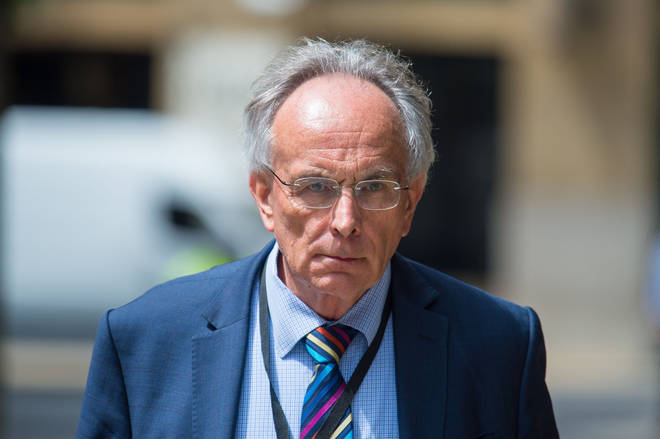 Mr Bone said: "Tomorrow there's going to be a launch for the Economists for Free Trade. You'll have to wait until tomorrow morning to listen to them."
Eddie, almost despairingly, asked: "Why is there no detailed plan with days to go?"
Mr Bone replied: "Wait until tomorrow."