Brits Would Now Vote Remain Because "Many Brexiteers Have Died"
10 December 2018, 17:55 | Updated: 10 December 2018, 18:39
Brits would vote to Remain in any second referendum because many elderly Brexit supporters have died, former Deputy PM Lord Heseltine has claimed.
The staunch Europhile said a so-called People's Vote would be buoyed up "a lot of very energetic young people".
He spoke to Eddie Mair as Theresa May deferred a crucial vote on her controversial Brexit deal which was planned for tomorrow.
The Prime Minister told MPs she will hold further talks with the EU to seek assurances about concerns over the Irish border backstop arrangement.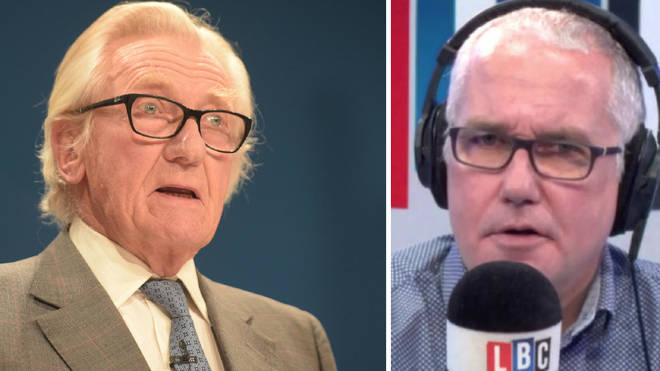 Lord Heseltine, however, wants the decision put back to the public - and he believes Brits would now vote Remain.
"My guess is and the polls indicate it, that the country's opinion has changed since two years ago," he said.
"It's changed not for very complicated reasons, a lot of elderly Brexiteers have died and a lot of energetic young people who are Remainers have come onto the register."