Jacob Rees-Mogg Denies There's A "Plot" To Remove Theresa May
12 September 2018, 16:45
The Conservative Brexiteer told Eddie Mair that the supposed "plot" to oust the Prime Minister was simply an "exaggeration."
Yesterday it was reported that a group of Conservative MPs held an open discussion on how to remove Theresa May from Downing Street.
It's believed that 50 MPs gathered for a private meeting to discuss how to remove the Prime Minister.
Many of them are still unhappy with her Brexit strategy despite EU negotiator Michel Barnier suggesting a deal could be reached by the start of November.
Although Jacob Rees-Mogg was not at this meeting, (he was dealing with a group of activists outside his house,) he told LBC he did discuss the meeting's agenda and denied there was a "plot" to remove Mrs May from office.
Speaking to Eddie Mair, he said: "I think 'plotting' is rather glamourising it.
"There have been people long discontent about the leadership of the Conservative party. This always happens with political organisations."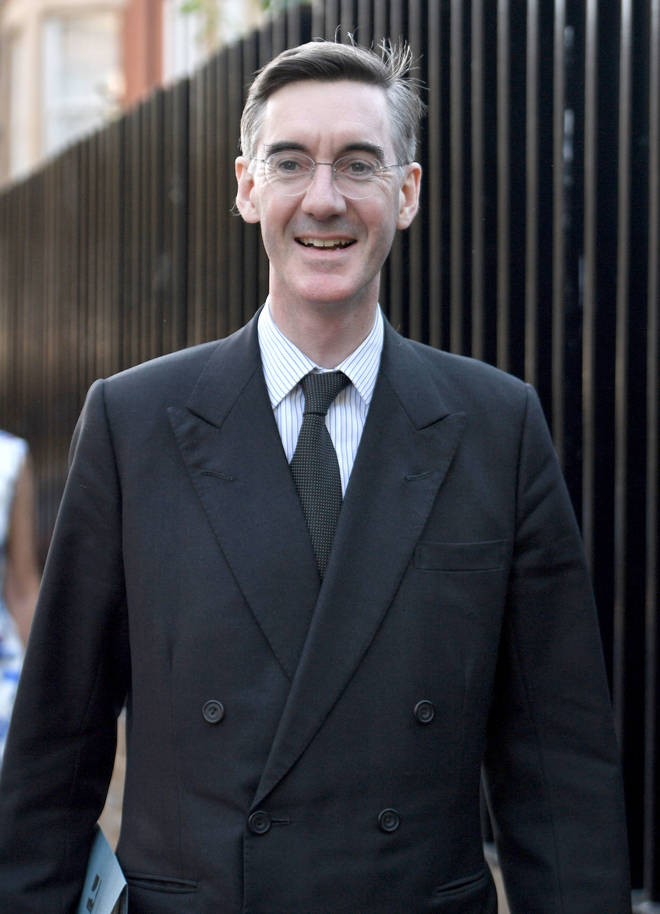 Eddie countered: "ITV's Robert Peston said that virtually the only topic of conservation for 40 or 50 minutes was how do we get rid of her."
Mr Rees-Mogg replied: "The reports I've heard is a exaggerated view of the meeting and that is was mentioned by a small number of people.
"There is not a plot that the ERG (European Research Group) has anything to do with. There are always members of political parties who are always disgruntled with the leadership."