Brexit Is Turning The Tories Into An English National Party, Professor Claims
15 October 2018, 17:03 | Updated: 15 October 2018, 17:12
The Conservative Party is morphing into an English national party with some members willing to ditch Scotland and Northern Ireland in pursuit of Brexit, a professor has claimed on LBC.
Theresa May has insisted a Brexit deal is still achievable with the EU, despite talks breaking down yesterday.
Speaking to MPs in the Commons on Monday, the Prime Minister said there are still issues surrounding the Irish border question.
She will travel to Brussels on Wednesday for a summit, where both sides hope to sign off a draft withdrawal agreement.
But, Professor Conor Gearty from the London School of Economics warned the options available to Mrs May were narrowing.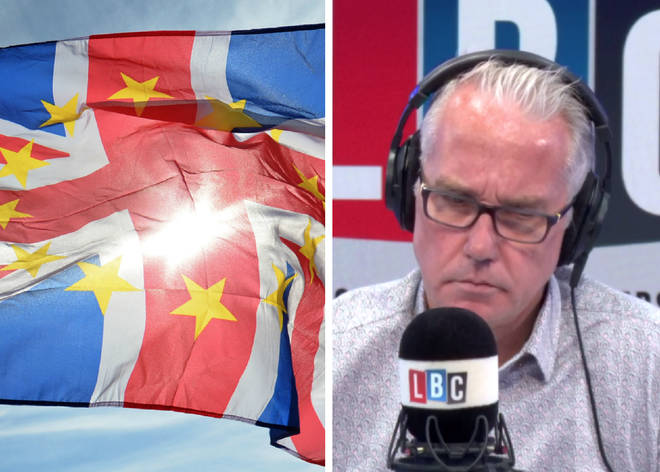 - Brexit: What Is The Irish Border Problem?
She told Eddie Mair: "The promise that there'd be no so-called hard border and there'd be nothing between Northern Ireland and Great Britain was just not sustainable unless the European Union collapsed.
"Now more recently, and really dangerous for the Mrs May, whose commitment to Northern Ireland is admirable, is the Scottish threat - 'if you give Northern Ireland anything special, what about us?'"
So what next for the Conservative Party?
Professor Gearty continued: "The old Conservative and Unionist Party… looks to me to be turning more and more into an English national party.
"You don't have to be really gloomy to think of it as to some extent a Ukip capture of the Conservative Party.
"The United Kingdom Independence Party was always really the English national party.
"So those members who feel deeply about England might even allow Scotland and may certainly allow Northern Ireland to go to the wall in pursuit in Brexit."