Former Ambassador To US: Trump Visit To Remind Trump Of Britain's Military Capabilities
7 July 2018, 09:24 | Updated: 7 July 2018, 09:27
A former British Ambassador to the United States believes Trump's visit to the UK aims to give the President confidence in the UK's defence capability.
Sir Peter Westmacott said that the President's visit to the UK "has got as much as what you get in a state visit" without being called one.
The former ambassador told Tom Swarbrick that the visit takes an agenda "designed to appeal to what they think Donald Trump will like".
"We know that he had a great time watching the big military parade in Paris on Bastille Day, we know he loves the idea of the Churchillian connection," he said.
But Sir Westmacott said that the visit will also send a message to the President and America that the British "have lots to offer" in terms of military capabilities.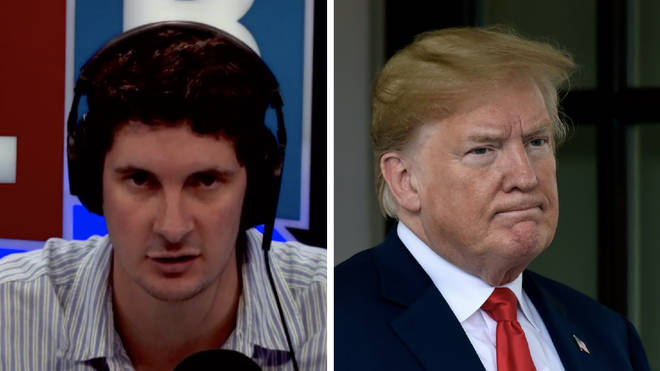 He said: "This is a subject people have been a bit critical of where we are at the moment, and are we still as good as we'd like to be.
"So it looks to me like the programme is designed to try to correct any of those doubts."
The President will arrive into Britain on Thursday next week, and will not attend any events in central London.
Instead Donald Trump will be treated to a black-tie dinner at Blenheim Palace, lunch with Theresa May at Chequers, and a meeting with the Queen at Windsor Castle.
President Trump will then spend the weekend in Scotland with the First Lady.