'Our family is there': Mother shares heartbreaking experience of being a British Jew during Israel-Hamas conflict
11 October 2023, 23:03 | Updated: 12 October 2023, 00:23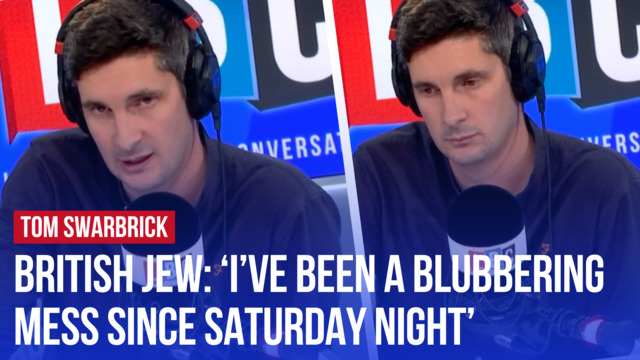 British Jew shares heartbreak over family killed in Israel
British Jew tells Tom Swarbrick she found out children in her family were 'brutally murdered' in Israel via a 'heartbreaking voice note'.
"I'm a British Jew. I live in Cheshire. My son is dual nationality. So his father's Israeli and our family are there and it's just heartbreaking," caller Clara began to tell Tom Swarbrick.
"I sat down with my son on Saturday and said, 'Darling, the rockets are back in Israel.' No child should just go, 'Oh, it's okay.' They shouldn't expect that at ten years old. But it's part and parcel of his life already."
Israel's Prime Minster declared war on Saturday after Hamas launched a surprise attack from Gaza which saw the Palestinian terror group take hostages.
READ MORE: Devastated family confirms British man Jake Marlowe has died in Israel after Hamas massacre
The mother shared how "lonely" she has felt since the Israel-Hamas conflict broke out over the weekend. She said her friends haven't reached out to see if she is okay, telling Tom: "It's almost like if you put Israel in front of something, it's a dirty word."
On Wednesday, Israel told people in the north of the country to get to shelter after it was feared "hostile aircraft" entered from Lebanon - but the alert was false.
"I broke the news to my ex-husband that there were attacks in the north. He's sat in Ben-Gurion Airport at the moment. He's just about to fly from Tel Aviv to Milan to pick up soldiers.
"And I said, 'is everyone leaving?' And he says, 'No, The flights coming home back into Israel are full.'"
It is reported that a record 360,000 reservists have flocked to Israel to help respond to Hamas' attack.
"It got to the point yesterday, he flew back from Vienna with reserves in the cockpit because they couldn't literally fill the plane anymore," the caller told Tom.
"These people are coming back home to fight for the country. It's incredible. we're strong in that sense."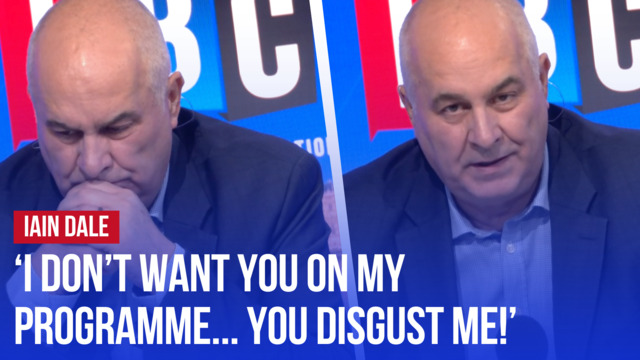 Iain Dale shuts down pro-Hamas caller
It has been said by the Israeli Defence Forces that Kibbutz Kfar Aza is the site of a 'massacre' after 'up to 40 babies were massacred' as part of Saturday's attack.
Clara continued: "What's going on is just disastrous. I've got family there who've lost two children, on Saturday they were brutally murdered."
"I won't tell you how it happened, but getting that voice note from my sister-in-law was heartbreaking."
READ MORE: Gaza runs out of electricity as United States in talks with Israel and UN to allow aid in and residents out