"I Wouldn't Sign Up To This Deal If The EU Were Paying Us": Tory MP
8 July 2018, 08:54
A Conservative MP says he won't support the Prime Minister's Brexit plan because it "undermines democracy".
Andrew Brigden told Tom Swarbrick that he wouldn't support Theresa May's Cheques plan for Brexit "if the EU were paying us".
The Tory said that he will "give the Prime Minister chance on Monday night" to decide whether her plan would be acceptable.
He said: "Quite honestly Tom, I wouldn't sign up to this deal if the EU were paying us.
"We've got a meeting of the 1922 where the Prime Minister is going to address the party.
"I think it'll be very stormy, I certainly have some questions for her and the Cabinet."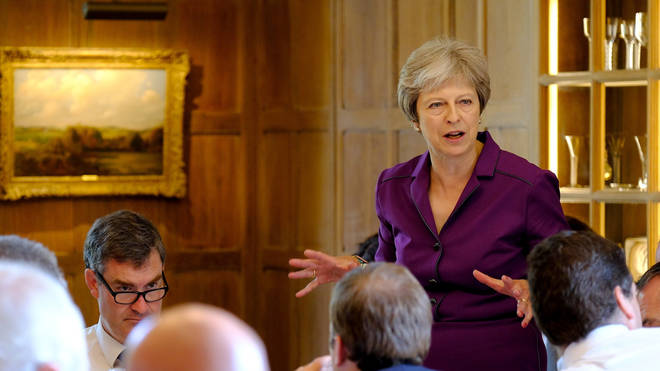 "This undermines our democracy," he said.
"I think it badly damages the Prime Minister and badly damages the party.
"I'm not going to support it."
The Tory also said he was not happy with prominent Brexiteer Cabinet members, and that the likes of Boris Johnson and Michael Gove "have questions to answer".
"Let's see if they did so knowingly, or if they were steamrolled into signing up to it."