US Supercop Tells Sadiq Khan Tougher Policing Will NOT Stop London's Knife Crime
18 August 2018, 08:00 | Updated: 18 August 2018, 08:09
The man credited with reversing the rise in violent crime in New York and Los Angeles has warned Sadiq Khan that introducing tougher policing will not stop London's violent crime.
Bill Bratton told LBC that reduced funding from the Conservative government has had a drastic impact on the police force.
But he warned that doing more stop and search during his time in America created huge tensions that made the situation worse.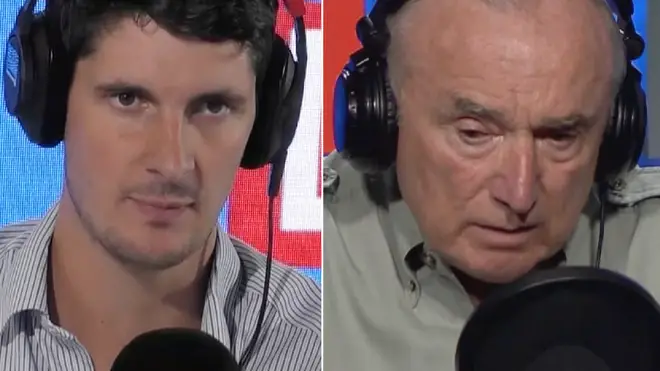 Speaking to Tom Swarbrick, he said: "I worry that you're going to make the same mistake we made in America. We got too tough and too many innocents got caught up in the process. Police lost a lot of ground and a lot of respect.
"I would counsel the Mayor of London, be careful on this idea of getting the cops to be tougher. You have to balance it.
"The toughness is going to be exerted largely on your minority communities where the bulk of this crime is occurring. You already have pretty bad relationships there.
"You have to be precise. Who in that community is committing the crime and focus on them, not do the broad brush policing we did here in the United States where hundreds of thousands of young men of colour were being stopped routinely, often without any cause and the tension it created far outweighed the effectiveness of that get tough approach."
Mr Bratton also believes that the cut in funding and demoralising effect of introducing Police & Crime Commissioners led to our issue with violent crime.
He added: "There was too much happening all at the same time. You had phenomenal defunding - 20-25% goals at a time, in the midst of rising crime rates.
"There was a tremendous demoralising activities underway along with excessive defunding."