Cannabis Smoker Insists The Drug Doesn't Affect Her, Before Admitting She's Addicted
29 June 2018, 17:00
This cannabis smoker insisted the drug should be legalised because it doesn't affect her at all, before admitting seconds later she was addicted to it.
Jasmine phoned Tom Swarbrick after a think-tank called on the government to legalise the drug.
The Institute of Economic Affairs said the move could save £1bn generated in extra taxes and other savings in public services.
It's estimated £2.6bn of the drug is sold on the black market each year in the UK to more than three million people.
And this caller agreed as she told LBC she'd been smoking cannabis since she was 14.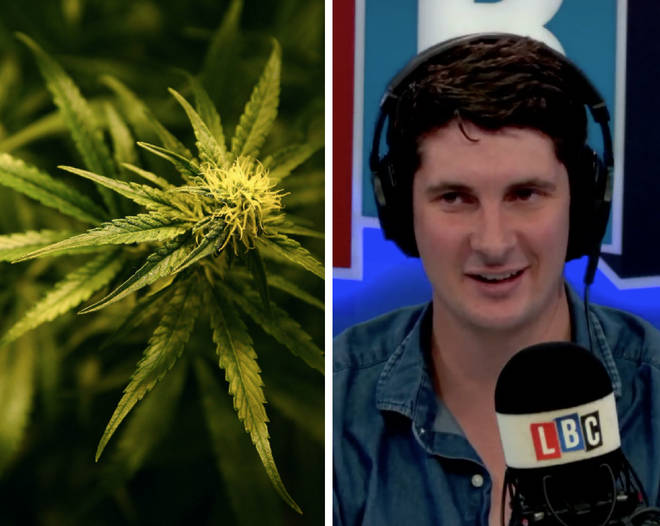 She said: "It doesn't affect me, it doesn't do nothing for me at all.
"The only way it affects me is if I haven't had a joint, I feel like I need one."
Tom replied: "Isn't that addiction?
Jasmine said: "That is addiction yes."
To which the LBC presenter responded: "So the affect of you smoking marijuana every day is that you're addicted to it."
She replied: "Yes I am addicted, but it doesn't affect my brain."
Watch the call in full above.