Campaign Warns "We're Not The Fun Police, But Drink Responsibly" To Passengers
28 July 2018, 09:25 | Updated: 28 July 2018, 09:35
Passengers who are drunk or disruptive on flights could face hefty fines, airline bans, and even a prison sentence as a new industry-wide campaign targets holiday makers.
A joint campaign by airlines, airports, departure lounge shops and police warn passengers of the consequences of disrupting flights.
Travellers who are found to be drunk on an aircraft can be fined £5,000 and jailed for two years for breaching air navigation orders - and if a flight is diverted or forced into an emergency landing, disruptive passengers may have to pay up to £80,000.
Karen Dee, the Chief Executive of the Airport Operators Association, told Tom Swarbrick that the campaign is not about limiting holiday fun.
"There are consequences if you get too drunk, and then behave in a disruptive way," she said.
"It's not fair on your fellow passengers, and it's not fair on the crew."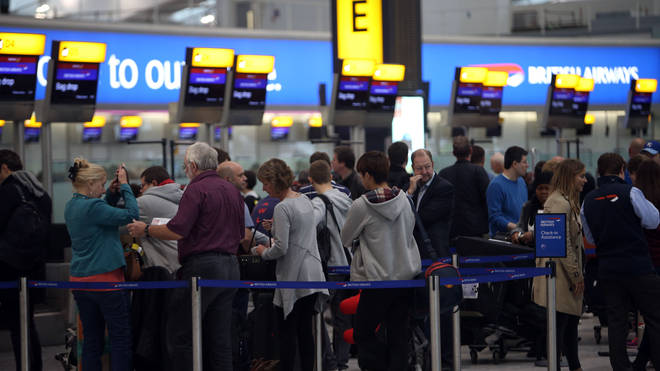 "We just want to have a gentle nudge to people and say 'enjoy yourself, we're not the fun police, but enjoy it responsibly'.
"And don't ruin other people's holidays."