Eric Pickles Says He Is Not Appointed To Lords To Favour Government's Brexit Bill
19 May 2018, 09:33 | Updated: 19 May 2018, 14:24
Downing Street has nominated nine new Conservative peers to sit in the House of Lords as the government faced a series of defeats over Brexit, but one of the new peers tells Tom Swarbrick he's not there to tip the balance.
This former chairman of the Conservative party tells Tom Swarbrick he was not nominated to the House of Lords to swing votes towards the government over crucial Brexit legislation, after a series of defeats by peers.
Eric Pickles said that "Democracy means you've got to respect the will of the people.
"They are at their most effective when they're seeking to amend and improve.
"The House of Lords are least effective when they're seeking to block or make a fundamental change."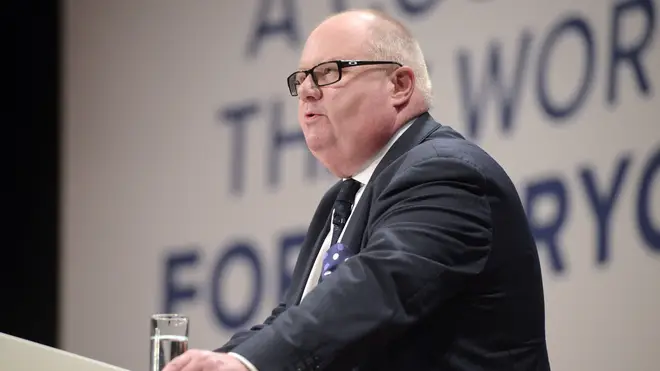 Other Conservatives nominated for the Lords include Peter Lilly, the former trade and industry secretary, and Sir Alan Haselhurst, the former deputy Commons speaker.
The list, which has to be approved by the Queen, also includes a handful of nominations by the Labour leader.