Former Police Chief: Stop And Search Better Now It's Intelligence Led
4 August 2018, 09:29 | Updated: 4 August 2018, 11:10
A former Metropolitan Police chief addressed concerns from officers that their 'hands are tied' as "nonsense", and believes stop and search is better now because it's targeted and used less.
Dr Victor Olisa says that it's "a good thing" stop and search is being used less.
"I think it's better, there are more targeted stop and searches in place," he said.
The former chief superintendent at the Metropolitan Police also addressed concerns that some police officers feel their 'hands are tied' as "nonsense".
He told Tom Swarbrick: "It's a prerogative of being a public servant.
"People have the right to be able to complain.
"But if you do [stop and search] properly, do it courtesy, do it professionally, and you've got nothing to worry about."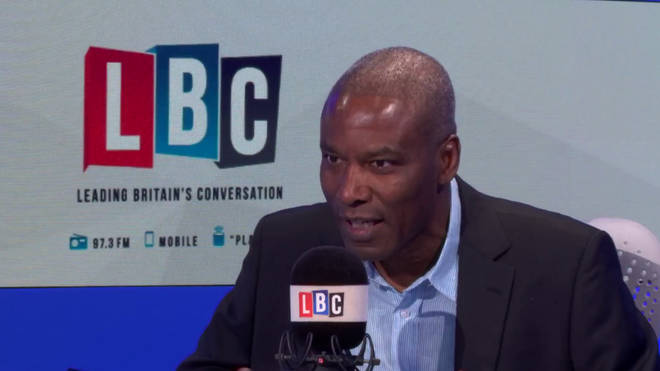 Dr Olisa said: "We're doing less stop and search and that's a good thing.
"It's better that we actually do what we've always said we were going to do, and make it intelligence led."