Furious Corbyn Supporter Rages At Tom Swarbrick Over Wreath Row
17 August 2018, 13:26 | Updated: 17 August 2018, 13:29
Tom Swarbrick clashed with a furious Jeremy Corbyn supporter over the controversy surrounding the Labour leader laying a wreath for suspected terrorists in 1972.
Tom Swarbrick received an explosive call from a Jeremy Corbyn supporter while discussing the ongoing row over the Labour leader laying a wreath by the graves of individuals linked to the Munich massacre in the 1970s.
John from Chigwell began his furious tirade by shouting: "Do you think this is seriously just about antisemitism? Or do you not think this is about trying to dethrone Jeremy Corbyn?
"You've got people like Dame Margret Hodge who can throw around the Nazi word about the Labour party but we're not allowed to say there's a modern day Holocaust!"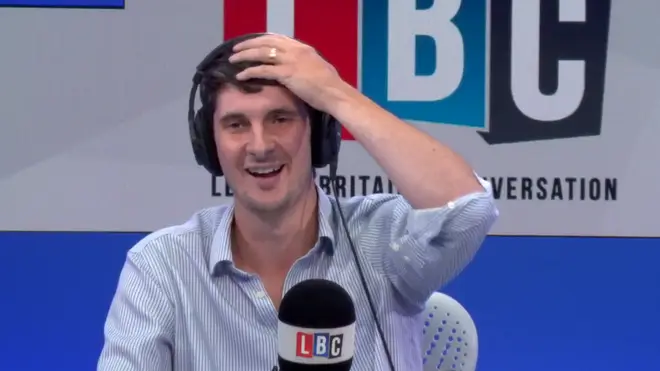 The LBC presenter tried to interrupt but John continued: "You're scared of being called antisemitic."
Tom responded: "I've literally just said you can be Pro-Palestine and not be antisemitic."
John came straight back screaming: "No you can't. That's a load of nonsense... The only people who want a Two State Solution are people like me and Jeremy Corbyn."
Eventually Tom put his foot down: "No... The stated position of various British government is there should be a Two State Solution."
But John disagreed: "The only person trying to speak to the Palestines is Jeremy Corbyn and all they can do is try and shut him down...as an antisemite and a racist."
Watch the fiery exchange in full above.