"I Was Sold As A Child Prostitute To Feed My Mum's Drug Habit"
4 July 2018, 17:22
This caller has recalled how she was repeatedly sold as a child prostitute to feed her mother's drug habit - and it was a harrowing listen.
Tom Swarbrick described Amanda's story as the "most horrific thing I've heard on the radio".
She was responding to calls for so-called prostitution websites to be banned in England and Wales.
A cross-party group of MPs say such sites are directly profiting from sex-trafficking.
And Amanda's story left listeners and the LBC presenter himself shocked.
"My mum had a partner and they were both alcohols and they both took drugs" she said.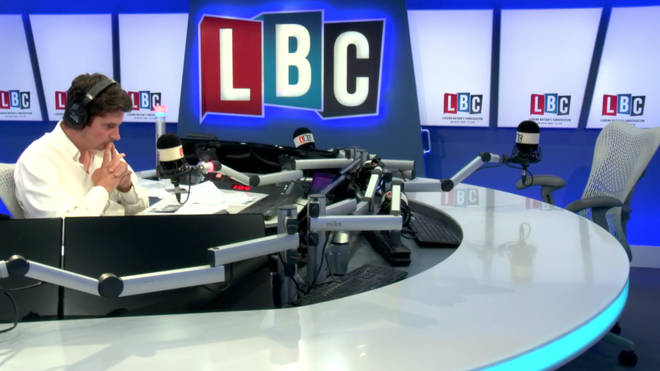 "The drugs were really important to her so what would happen is I would be the drug runner.
"I would go see the drugs and I'd also be sold as a baby prostitute to make money for the drugs."
Amanda explained how this went on between the ages of seven and 11 before she was eventually taken into care.
"My mum would send me to people's houses [and sold] for £10-15 so I could feed her drug habit," she continued.
"And if I refused to go she'd beat me up."
Amanda said she has not had contact with her mother since she was taken into care, which she praised for "saving her life".