Justice Secretary: Leaked Memo Was Not In Home Secretary's Red Box
28 April 2018, 10:10 | Updated: 28 April 2018, 10:21
The Justice Secretary told Tom Swarbrick all MPs are vulnerable to giving an incorrect answer when quizzed about a 10-month-old document.
The Justice Secretary defends his Tory colleague Amber Rudd who faces calls to resign over the handling of the Windrush row.
David Gauke MP told Tom Swarbrick that resignation is one step too far.
He said: "In some cases information is not put into your red box and you won't necessarily see things which require a decision, which aren't particularly directed at you."
"No discussions as required from her, it was a document produced for another minister, it was copied into her office, she didn't actually see that particular memo and that does happen.
"We're all vulnerable to there being some document that we maybe didn't see that's got some information in it and when asked ten months later we give an incorrect answer."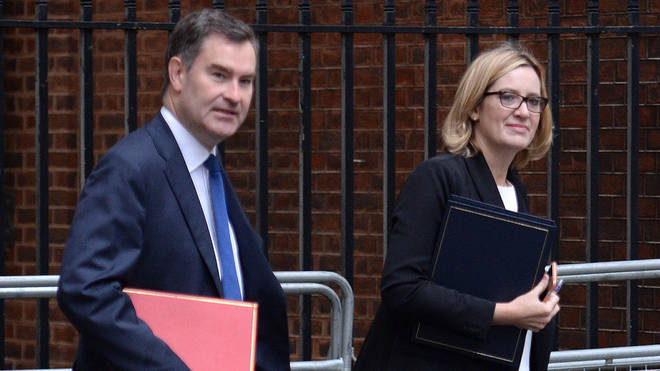 Amber Rudd told the Home Affairs Select Committee on Wednesday that the Home Office did not have any removal targets, but a leaked document revealed it did and that she knew about them.
In a series of tweets last night, the Home Secretary apologised for the confusion and said she will respond to "urgent questions" in the Commons on Monday.
Diane Abbott said Ms Rudd was "hanging by a thread to shield the Prime Minister" and that "another apology isn't enough".
She said: "She failed to read crucial documents which meant she wasn't aware of the removal targets that have led to people's lives being ruined."