"London Is A Warzone": Mum Of Murdered Son Tells Police To Act To Protect Kids
8 November 2018, 08:11 | Updated: 8 November 2018, 08:24
This mother whose son was murdered five minutes from her house has told the police to start taking practical measures to stop children from being stabbed.
Pastor Lorraine Jones described London as a "warzone" and said the police aren't taking enough action to protect our children from knife crime.
Her son Dwaine was fatally stabbed while helping a younger boy in south London in 2014 and she now runs Dwaynamics, a boxing scheme which helps young people.
Speaking to Tom Swarbrick, she said: "The police know what's going on. We've invested in this country so much on CCTV. If they need help to monitor that, create jobs for people that can monitor that to help police.
"There's only so much we can do and police need to do their jobs.
"We're in a warzone. What do you tell a child who has seen his or her friend stabbed to death and die on the streets. It's a warzone.
"I get messages from young people and parents who are terrified. I can't turn a blind eye to that."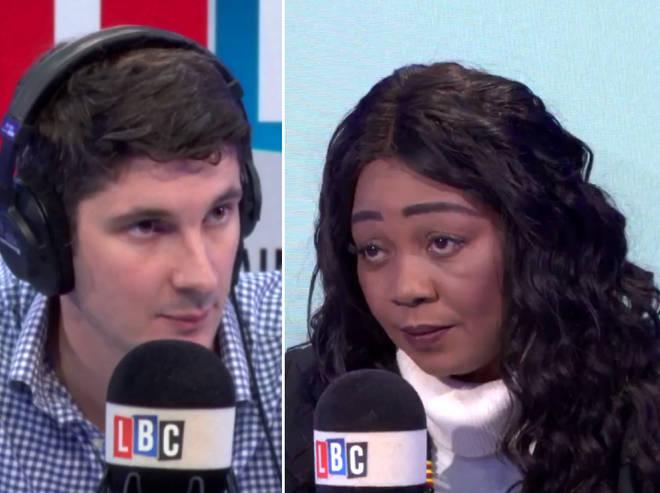 Pastor Jones pointed out the speed at which the government put up barriers on all central London bridges following the Westminster terror attack. And yet, with 120 fatal stabbings so far this year, still very little has been done.
"When we had the Westminster terror attack, we put emergency barriers on the bridges. It didn't take long. It wasn't just on Westminster Bridge, but all of the bridges.
"Why did that happen? We had to protect our investment in the tourist industry. Where's the value for our children's lives?
"What are we doing practically? What are you going to tell these children and their parents? Yes, Section 60 has been imposed, but that's not enough."
Among the practical suggestions she made includes getting minibuses to escort children from school - when they are most at risk from knife crime.