Sir Vince Cable Slams "Ridiculous" Claims His Lib Dem Leadership Is Under Threat
23 July 2018, 09:35 | Updated: 23 July 2018, 09:41
The leader of the Liberal Democrats put to rest the suggestion his position is under threat after he missed a crucial Brexit vote on the Customs Bill.
Sir Vince Cable missed the crunch vote last week to reportedly attend a meeting on the creation of a new centre-ground party.
The government passed the Customs Bill by just three votes.
The party leader told Tom Swarbrick that suggestions his leadership was under threat from Lib Dem MP Layla Moran were "ridiculous".
"She's an excellent colleague, she's very loyal, and very capable," he said.
He also said that she is concentrating on "building up a small majority" in her constituency Oxford West and Abington.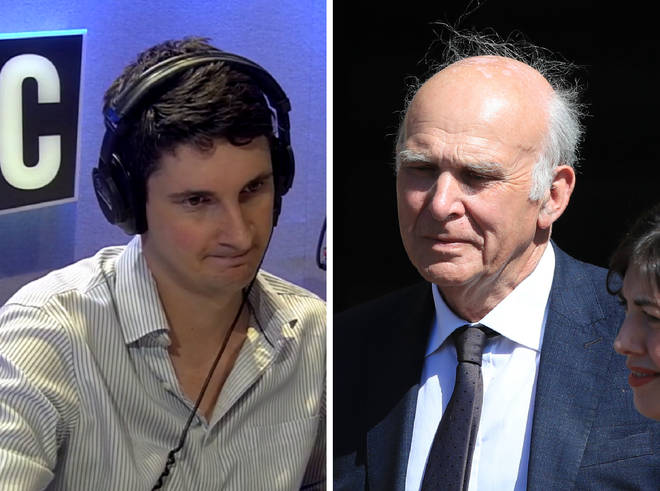 Sir Vince pointed at his Tory and Labour counterparts, saying that both Theresa May's and Jeremy Corbyn's positions are "under constant assault".
"I don't feel under any personal pressure whatever," he said.
"I have a very united team, and there's a very good spirit."