Tom Swarbrick Forced To Intervene As Guests Do Battle Over Fracking
30 October 2018, 13:32
Tom Swarbrick was forced to intervene multiple times as two guests went head to head in a fiery fracking row.
At one pointed, the LBC presenter admitted "I've lost control" as he struggled to get a word in edgeways.
It followed the news that fracking had once again been stopped at a gas exploration site in Lancashire after another earth tremor was recorded.
It's the third time operations have paused at the Preston New Road site since drilling began two weeks ago.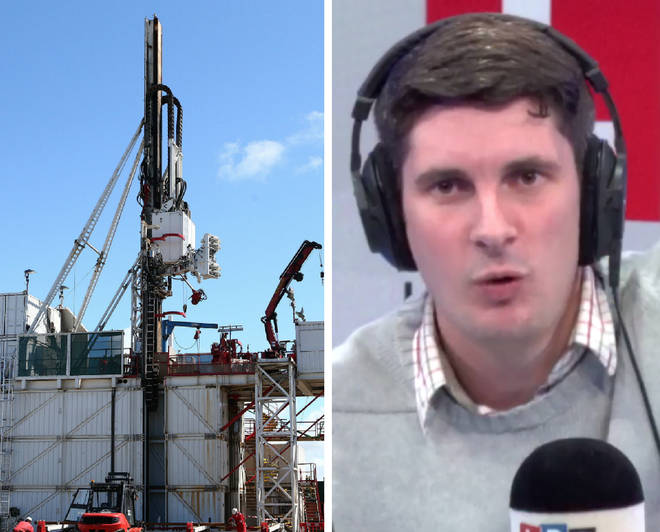 Ken Wilkinson, a retired oil services engineer, is pro-fracking.
He told LBC that fracking is important so the country can become more self-sufficient.
But, Tom Burke, a former government adviser on the environment, disagreed and the pair became involved in a heated debate.
Tom Swarbrick attempted to intervene in the row multiple times.
But as neither listened, the LBC presenter yelled "I'm in charge of this" just to get their attention.
You can watch it unfold above.