The Voice Of Zippy Pays Touching Tribute To Rainbow's Geoffrey Hayes
2 October 2018, 12:13
The voice of Zippy, Ronnie Le Drew, pays a touching tribute to Rainbow presenter Geoffrey Hayes, who has died aged 76.
Ronnie Le Drew, who operated and voiced the character Zippy, said that he has "wonderful memories" of working with Geoffrey.
"He was the parent figure of the whole team, he kept us all together, particularly Zippy who was the biggest show off and know-all there ever was," he said.
Geoffrey hosted the children's TV show Rainbow between 1974 and 1992.
The show featured characters Zippy, George and Bungle as they lived in the Rainbow House.
The actor and presenter died in hospital surrounded by his family, his manager has said.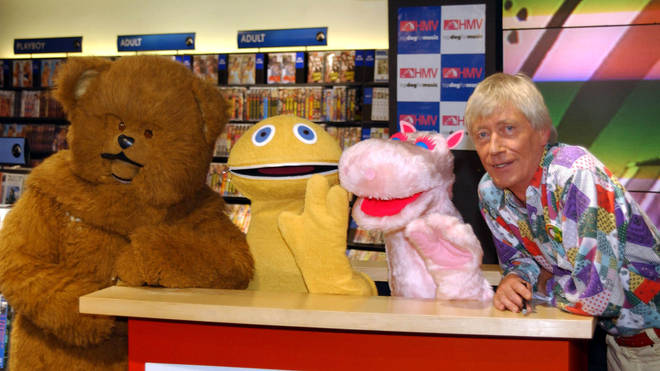 Speaking to Tom Swarbrick, Ronnie Le Drew said that he keeps Zippy in a store room in his house and he brings the character out "every now and again".
He said that with help from merchandise and social media "the show lives on".