"Budget Crisis At Northamptonshire County Council Is The Next Watergate"
21 August 2018, 13:56 | Updated: 21 August 2018, 14:00
The budget crisis at cash-strapped Northamptonshire County Council has been likened to the Watergate scandal by one concerned LBC listener.
In February the Conservative-run authority became the first to ban all new spending after becoming effectively bankrupt.
The story has been thrust back into the headlines this week after a report revealed taxpayers' cash was spent on a hospitality box at a rugby club just months before the council went bust.
An audit released on Monday revealed NEA Properties, which is owned by Northamptonshire County Council, spent £3,624 on a memorial event with the comment: "Provision of cheese, biscuits, etc."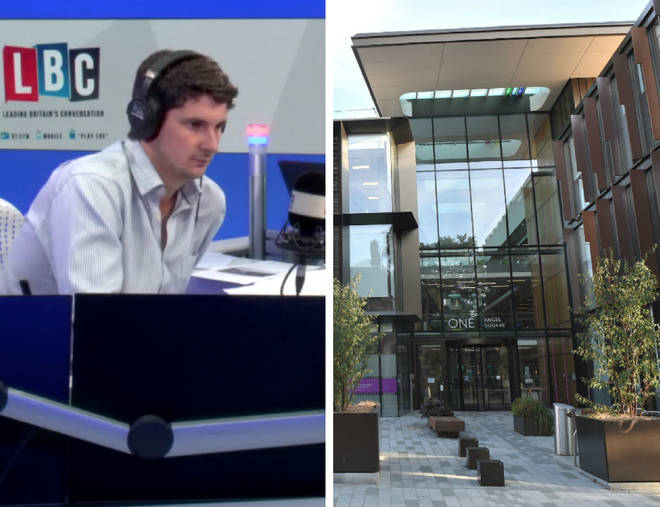 It also paid £2,000 on a heritage dinner, plus a string quartet, and £80,000 on "marketing" at Northampton Rugby Football Club.
Mark, from Milton Keynes, has been paying close attention to the story.
He argued it had been allowed to happen because investigative journalism in the local media no longer existed - because many outlets are owned by national companies.
"There is a lot going on here," the caller told Tom Swarbrick.
"The people of Northamptonshire are suffering but they don't know what they're missing.
"Even if you want to set up a small business or something like that, there's nothing here.
"Little community groups in other parts of the country, there's non of them here."
He continued: "This is Watergate! I don't know how much else you can explain it."
Tom described the call as a fascinating insight, watch it above.