Tom Swarbrick's Fiery Row With Activist Who Calls Churchill "World's Worst Criminal"
9 October 2018, 10:22 | Updated: 9 October 2018, 10:40
Tom Swarbrick was left shocked after an activist described Winston Churchill as a racist who was "one of the greatest criminals who ever walked the earth".
Astronaut Scott Kelly quoted Britain's wartime Prime Minister on Twitter and felt the wrath of campaigners who oppose his views on race and the Empire.
But when he apologised, the Churchill backers accused him of discrediting the politician's record.
Tom Swarbrick was discussing the story when he spoke to Kofi Mawuli Klu, the Vice Chair of the Pan African Reparations Coalition in Europe. And the conversation escalated VERY quickly.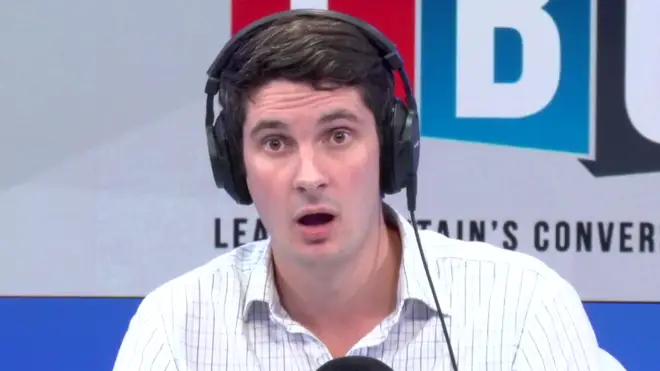 Kofi said: "The crimes Winston Churchill has committed, genocidal crimes he's committed across the world."
When Tom asked for examples, Kofi said: "In relation to Ireland. In relation to India, they had a famine. In relation to Kenya. In relation to Iraq. It's just legion."
But Tom pointed out: "Kofi, you haven't given me an example. You've just shouted the name of countries."
Kofi then insisted: "Churchill was a genocidal maniac. Stalin is better than Churchill."
Tom was left staggered, saying: "I can't believe what I'm hearing here."
Watch the ferocious row at the top of the page.