"I Came Out As Trans Aged 55, And My Hero Wife Stood By Me"
3 July 2018, 14:48 | Updated: 3 July 2018, 14:50
This is the remarkable call from a transgender woman who lived as a heterosexual married man right up until the age of 55.
Barbara called Tom Swarbrick to share her incredible story - and revealed she has stayed with her wife of 30 years ever since.
"I was a white, heterosexual man - but I was a woman inside," Barbara, now 61, told LBC.
Her call was sparked after a new LGBT action plan was announced, designed to improve the lives of gay and transgender people.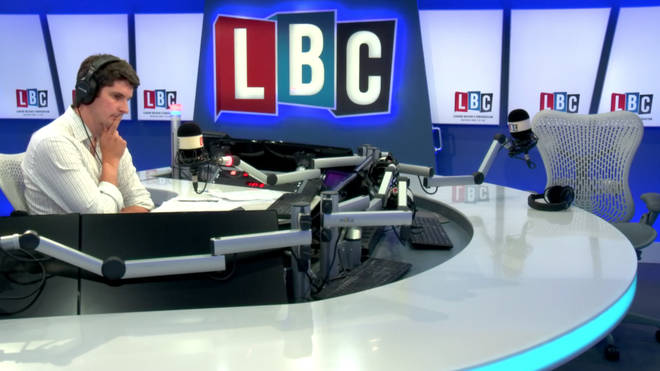 The steps include banning controversial "gay conversion therapies" as Theresa May said nobody "should ever have to hide who they are".
Barbara explained she faces discrimination everyday - with some days a lot worse than others.
"From the age of five it had been like living inside something that wasn't me," she continued.
And at 55, she opened up to her wife, adding: "I told her the truth that's all I could do.
"I said to her: 'I'm not quite everything you thought I was'.
"Honesty is the best policy… I was a white, heterosexual man - but I was a woman inside".
Barbara described her wife as a "hero" as the pair remain happily married.
Watch the incredible call in full above.