Reham Khan: Imran Khan Is "More Focussed On The Prize"
29 July 2018, 10:28 | Updated: 29 July 2018, 18:06
Reham Khan, the ex-wife of Pakistan's new Prime Minister Imran Khan, tells Tom Swarbrick that her ex-husband has "tunnel vision" and that he is only focussed on winning.
The former wife of Pakistan's new Prime Minister says he is only focused on winning.
Reham Khan, who was Mr Khan's second wife, told Tom Swarbrick he has "tunnel vision".
"I suppose as a sportsman it's drummed into you," she said.
"He's an amazing fast bowler, his focus is to get you out.
"Whether it's the stump, whether it's to run you out or get you caught, that is his focus, it's tunnel vision."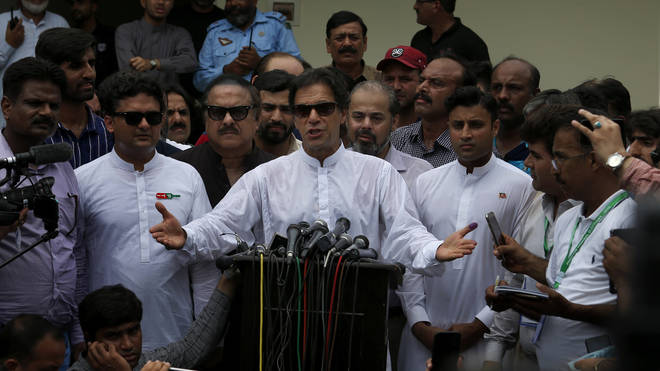 The former international cricket star Imran Khan promises a "new Pakistan" as he claimed victory in the country's general election.
Mr Khan's primary focus is the country's economy, he told media before the election.
His main opponent, Hamza Shahbaz Sharif, said that his party has "reservations" over the way the election was held, but conceded to strengthen the country's democracy.
His nephew told media that they will "sit on opposition benches, despite all the reservations.
"Even if democracy is flawed, its solution is more democracy, and then more democracy."