Labour MP Stephen Doughty Says Amber Rudd Has Serious Questions To Answer
28 April 2018, 08:48 | Updated: 28 April 2018, 09:05
The Labour MP and member of the Home Affairs Select Committee says the Home Secretary's story "seems to be changing every five minutes" as she apologises for mixup.
Stephen Doughty said Amber Rudd has "serious question to answer" but couldn't definitively say whether she should resign her post as Home Secretary.
"I think Amber Rudd has some very, very serious questions to answer" he said.
"She should come back before us because the information she's given doesn't connect with what she told us last week, or what she said in the Commons."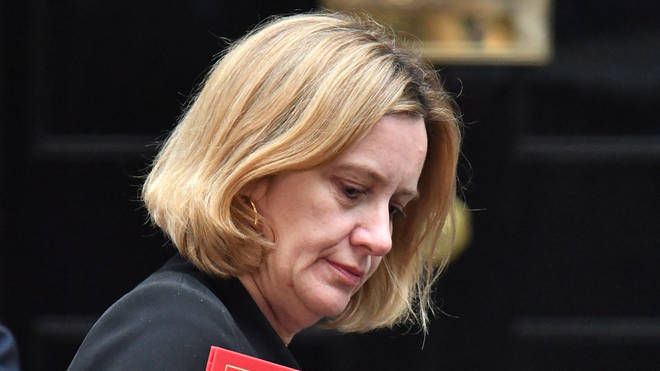 Amber Rudd told the Home Affairs Select Committee on Wednesday that the Home Office did not have any removal targets, but a leaked document revealed it did and that she knew about them.
In a series of tweets last night, the Home Secretary apologised for the confusion and said she will respond to "urgent questions" in the Commons on Monday.
Diane Abbott said Ms Rudd was "hanging by a thread to shield the Prime Minister" and that "another apology isn't enough".
She said: "She failed to read crucial documents which meant she wasn't aware of the removal targets that have led to people's lives being ruined."