Tom Swarbrick Tells Theresa May What To Do To Avoid Another Windrush Scandal
23 April 2018, 07:26
This is Tom Swarbrick's advice to the government on how to ensure we never seen another scandal like the Windrush row this week.
Tom, until recently an advisor to Theresa May, believes this has been terribly mismanaged and British citizens have been caught by a policy designed to stop illegal immigrants.
Children of the Windrush generation - people who came over from the Caribbean as British citizens - have been threatened with deportation, despite some of them not having ever been there before.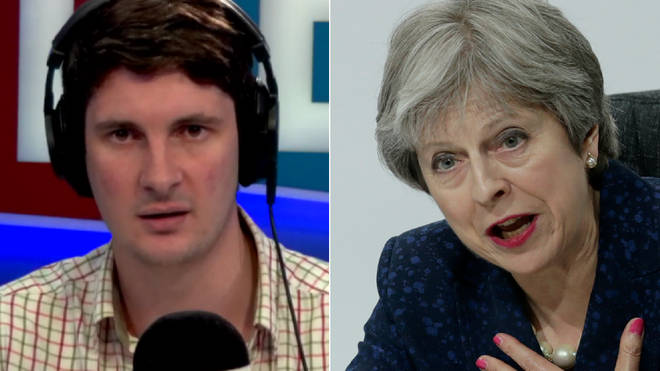 Tom had some important advice for the government. Speaking on his LBC show, he said: "I don't think people want more people to be here illegally - and if they are found here illegally, they want them to leave.
"But if the effect of doing that is to punish British citizens, you've got to look at how it's being delivered.
"So how do you change that policy? You need to look at landlords, for instance. Should private landlords act as border staff when it comes to checking the papers of people they suspect may be here illegally? Is that their job?
"I think the government should be able to tell you who is here illegally and who is not, through biometric data or making sure we know who is in the country at any given moment. That might be a start!
"That would be a change in the way that this is done that would mean, yes we are tough on people who are here illegally, but we wouldn't create the sort of situation that means doing that is devolved outwards to you and me."