Caller Hangs Up On Tom Swarbrick During Rees-Mogg Row
13 September 2018, 15:16
Deena from Maida Vale hung up on Tom Swarbrick after he argued the protester's verbal attack on the Conservative backbencher's children was indefensible.
Yesterday, activists from the campaign group Class War, protested outside Conservative Brexiteer Jacob Rees-Mogg's house.
At one point they shouted at the Tory backbencher's children, "Your daddy is a horrible person."
Tom Swarbrick was discussing the incident and was surprised by a call he received from Deena in Maida Vale.
While the actions of the protesters were widely condemned by politicians and media alike, Deena said: "The protestors were incredibly mild.
"I think they didn't do anything that outrageous."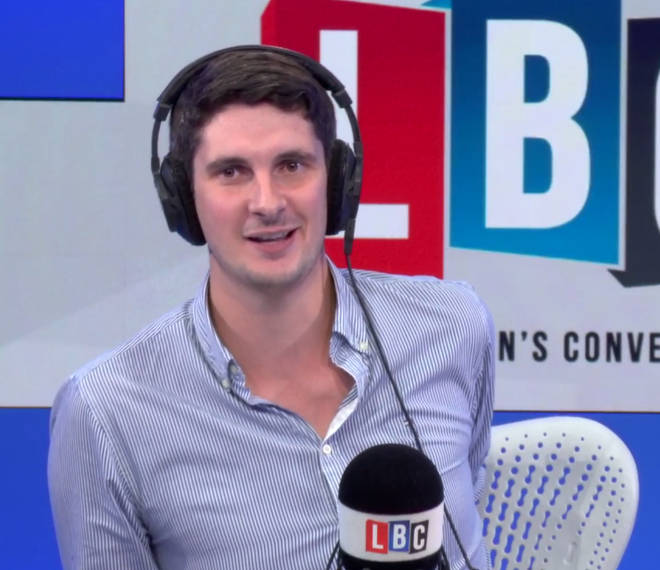 Tom incredulous, said: "Oh come on Deena. That's ludicrous, you cannot have people turning up outside the house of frankly anybody, an elected official in this case, and start having a go at their parents."
Tom paused waiting for Deena's response but only got a dial tone as an answer.
The LBC presenter concluded: "Thank you for your call, I'm sorry it ended so abruptly because I thought we were getting somewhere."