Pro-Life Activist Describes Ireland's Abortion Referendum As "Great Tragedy"
28 May 2018, 08:11 | Updated: 28 May 2018, 17:01
Bernadette Smyth, director of leading pro-life group Precious Life, criticises Ireland's referendum to overturn abortion ban.
Anti-abortion protester Bernadette Smyth expresses her concerns over the recent vote in Ireland, which voted 66.4% to 33.6% to overturn abortion ban.
"It was a great tragedy that the people of the Republic of Ireland voted in a referendum that will bring about the death of millions of unborn children in the future," she told Tom Swarbrick.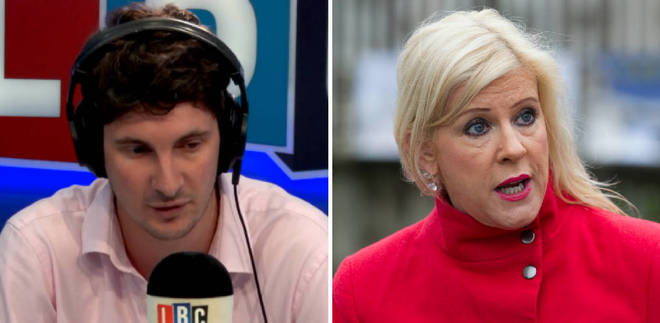 Tom asked Bernadette Smyth, "what do you make of a woman who chooses to have an abortion?"
Smyth replied that it is not up to the woman what should happen to the child.
"It's not a choice for any woman, it's the wrong choice because it's a choice that is inflicted on an innocent, unborn child."