Justice Secretary Reveals He Wasn't Consulted Over Terror Suspects Facing Death Penalty
24 July 2018, 09:25
The Justice Secretary has told LBC he wasn't consulted on the case of two suspected Isis members from London who could now face the death penalty.
The Home Secretary Sajid Javid has decided not to object to the possible execution of Alexanda Kotey and El Shafee el Sheikh.
The pair are alleged to have murdered more than 20 hostages and could now face trial in the US rather than the UK.
David Gauke says he wasn't privy to the details. He told Tom Swarbrick: "The government remains opposed to the death penalty. But it is also the case that we wish to ensure that these two individuals are properly brought to justice.
"In terms of the details of the options that were available, I wasn't privy to that, I haven't seen the advice that the Home Secretary had."
Tom told him: "That does seem odd, Secretary of State."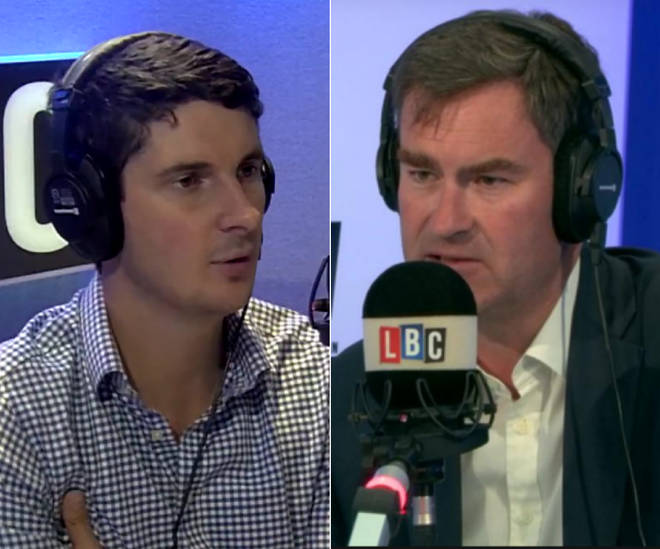 But Mr Gauke insisted: "The situation is the Home Secretary and then Foreign Secretary received advice on this particular situation here, the options that were available and what could and couldn't happen.
"They made a decision based on the circumstances of these two individual cases.
"It is important that these two individuals are brought to justice."