1922 Committee Executive: Dominic Raab Has Got It "Absolutely Right"
22 July 2018, 09:22 | Updated: 22 July 2018, 09:24
The Joint Executive Secretary of the 1922 Committee backs the new Brexit Secretary who says the UK could refuse to pay divorce bill if the EU fails to agree a trade deal.
Nigel Evans offered his support to Dominic Raab, who replaced David Davis as the Brexit Secretary earlier this month.
He told Tom Swarbrick: "Dominic Raab has got it absolutely right - he is going to heart."
The 1922 Committee executive also said that there are "a lot of Remain voting people who are fed up to their back teeth" and that "they see the abuse we are taking from the European Union."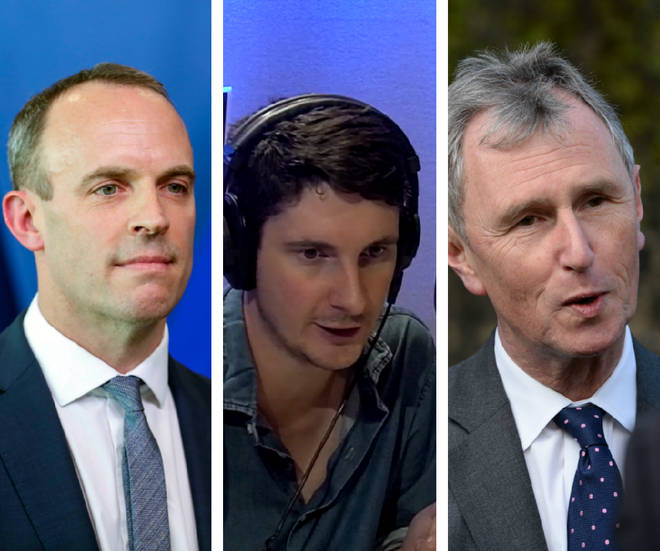 "A lot of people got a touch of the jitters last week after the Chequers deal," Mr Evans said.
"The Chequers deal was not quite what we're looking for and it was the Prime Minister making concessions up front to the European Union."
But despite some MPs suggesting a no-confidence vote could be in the making, Mr Evans reaffirmed that his party has "every faith" in Theresa May.