Dame Tessa Was A Believer In The "Magical Potential Of Life": Jeremy Hunt
13 May 2018, 09:05
The Health Secretary paid tribute to "one in a million" Dame Tessa Jowell.
Jeremy Hunt recognised Dame Tessa's commitment to the 2012 Olympic campaign, saying: "we wouldn't have had a London Olympics without her."
The Health Secretary described the former culture secretary as a "believer in the magical potential of life."
He said that she "touched hearts on all sides of the political spectrum".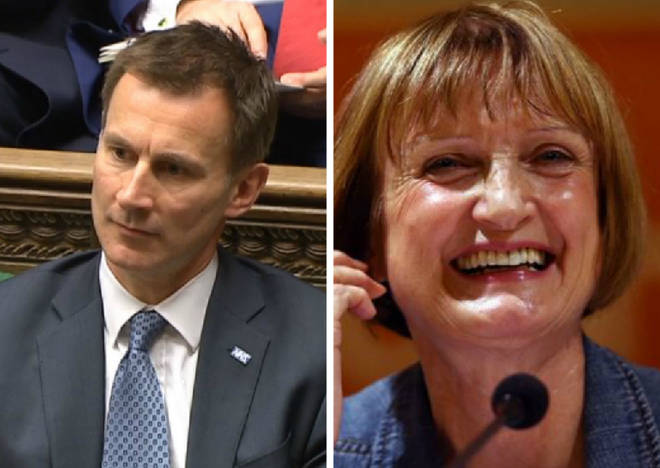 Dame Tessa Jowell was diagnosed with brain cancer in May last year.
A family spokesperson said: "It is with great sadness, and an enormous sense of loss, that we announce the death of Tessa Jowell.
"She died peacefully at the family home last night, shortly after 10pm."
"Her husband David and their children Jessie and Matthew were by her side.