The Iran Deal "Did What It Set Out To Do" Says Former Ambassador
13 May 2018, 14:46
The former ambassador who led the UK's team leading to the Iran nuclear deal says the deal has served its purpose.
A former Ambassador to Iran told Tom Swarbrick the Iran deal was "deliberately kept narrow", and that it had served its purpose.
Sir Simon Gass, who led the UK's team in the lead up to the deal, said: "The deal we reached in 2015 did what it set out to do.
"This was an agreement which was deliberately kept narrow to deal with Iran's nuclear program.
"It was never meant to be, and it never could have been, an agreement with Iran by which Iran would change its policy on Syria, on Iraq, or on Yemen.
"That was never an issue.
"Therefore, to criticise the deal on grounds which aren't actually related to the deal does not seem to me to be well judged."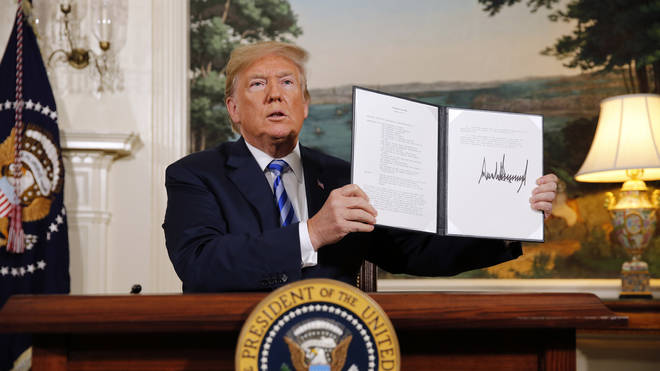 US President Donald Trump has faced criticism from European leaders for withdrawing the United States from the deal.
Representatives from Iran, the UK, France and Germany are to meet in Brussels on Tuesday.
The summit follows a series of phone calls between leaders to attempt to preserve the deal in hope of avoiding an escalation of tensions in the region.
Theresa May reiterated the UK's position on the Iran deal during a phone call with President Trump on Friday, and noted the commitment from the UK and European partners in preventing Iran from developing a nuclear weapon.