Theresa May Won't Last Till Christmas, But Boris Johnson Not Up To The Job
3 September 2018, 11:37 | Updated: 3 September 2018, 11:45
A former advisor to Theresa May reckons she won't be the Prime Minister by Christmas, but warns against a Boris Johnson replacement.
Tom Swarbrick believes Boris Johnson is "the man who is going to come to the fore" as Parliament returns from its summer recess.
The former Downing Street advisor said that the upcoming "dramatic and potentially dangerous" parliamentary timetable could pose a threat to the Prime Minister.
"Theresa May may not be Prime Minister come Christmas," he said, "and may well not make it to March 2019.
"If that happens, is Boris Johnson your favourite, your desired person to take over from her?
"He's not across the detail as his time as foreign secretary probably showed."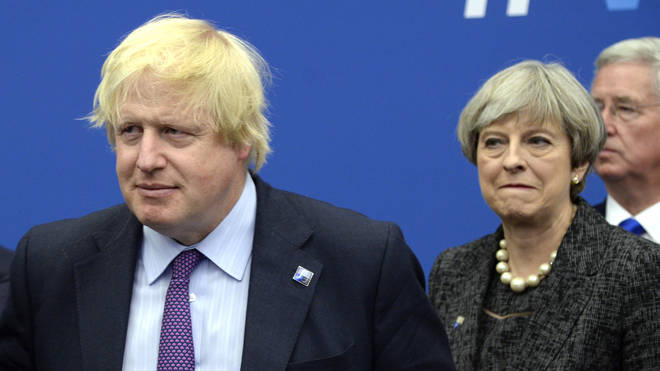 In a newspaper column, Boris Johnson claimed that the real "scandal" is "not that we have failed, but that we have no even tried" on Brexit.
It comes just a day after Theresa May wrote a piece for the same paper ruling out the idea of a second referendum.
With Parliament returning from its summer break on Tuesday, speculation that the PM will face a co-ordinated effort from Tory hardline Brexiteers to abandon her exit plan has been rife.