Tom Swarbrick Cuts Off "Absolutely Outrageous" Caller Amid IRA Row
15 March 2019, 10:02 | Updated: 15 March 2019, 14:42
Tom Swarbrick took this caller off-air after he claimed families of the victims of the IRA were "responsible" for their children's deaths.
During a Bloody Sunday row, the LBC presenter branded Chris from Dagenham's remarks "absolutely outrageous" before telling him: "Don't bother calling him again".
Yesterday, it was announced a British soldier faces charges the murder of the two civilians on Bloody Sunday.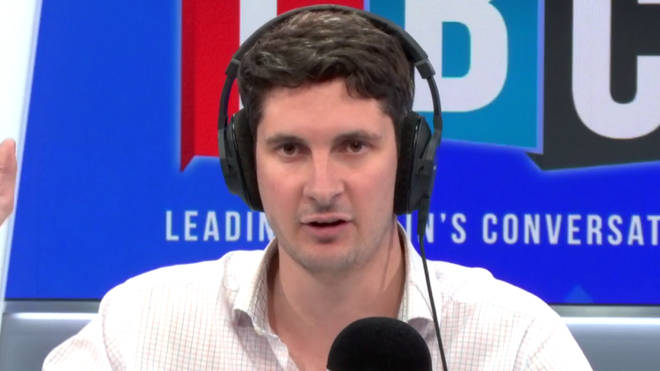 Chris started his call to Tom by branding former British soldiers "English terrorists".
And as the caller esculated, Tom asked: "What would you say to the families of people who have been killed by the IRA?"
He replied: "I would say you're responsible for the IRA".
A disgusted Tom retorted: "'You're responsible for the death of your own children?'"
Doubling down, Chris said: "Of course they are…"
Even more furious, the LBC presenter slammed down his fader, finishing: "Forget it, get off, honestly that is absolutely outrageous that you would suggest that's the response to people who have lost their loved ones as a result of terrorist activity.
"Don't bother calling in again."