"Hearing Jon Venables Would Be Tried In Secret Made My Stomach Turn"
5 January 2018, 15:59 | Updated: 5 January 2018, 16:02
One of James Bulger's killers will be tried in private after being charged over indecent images of children, a decision questioned by Shelagh Fogarty.
Jon Venables returned to prison in November after allegedly being caught with child abuse images.
He and Robert Thompson, both 10 at the time, tortured and killed two-year-old James Bulger in Liverpool in 1993 after leading him away from a shopping centre.
They were released in 2001 with new identities and granted lifetime anonymity.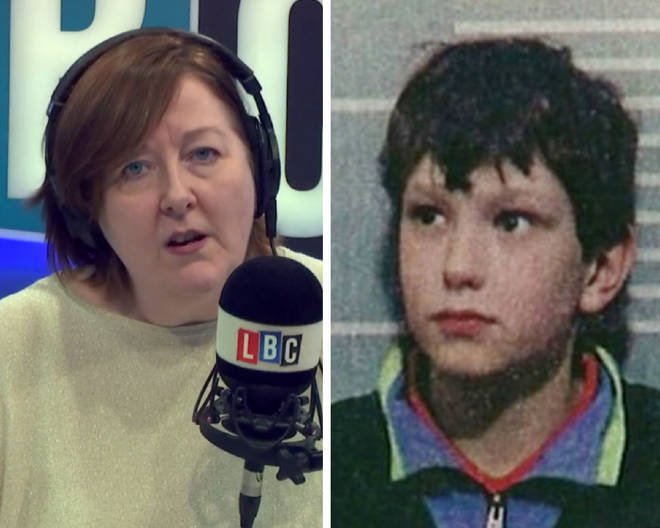 Having sat through the original trial, Shelagh questioned why their anonymity was lifted as children, but now as an adult he was protected.
She said: "How perverse is it that at 35… as an adult man of 35 he remains unidentified and is tried in private?
"A man of 35 charged with crimes now that he's allegedly committed as an adult man, is tried in private and when he was 11 he was tried in a very public way and then very publicly identified.
"That seems a rather confused approach to justice."
Watch Shelagh's take in full above.