Shelagh Fogarty Takes On EDL Protester Who Insists Group Isn't Far-Right
13 November 2018, 15:50 | Updated: 13 November 2018, 15:52
Shelagh Fogarty took on this EDL protester over grooming gangs as he insisted the group is not "far-right".
Leroy from Chiswick took part in his first march after the 7/7 bombings.
"I couldn't have met any nicer people to be totally honest, a wide-range of people there," he told Shelagh on Tuesday.
"It baffles me why you call them far-right or use far-right in the same sentence as the EDL."
Their conversation followed the conviction of a couple who named their baby after Adolf Hilter.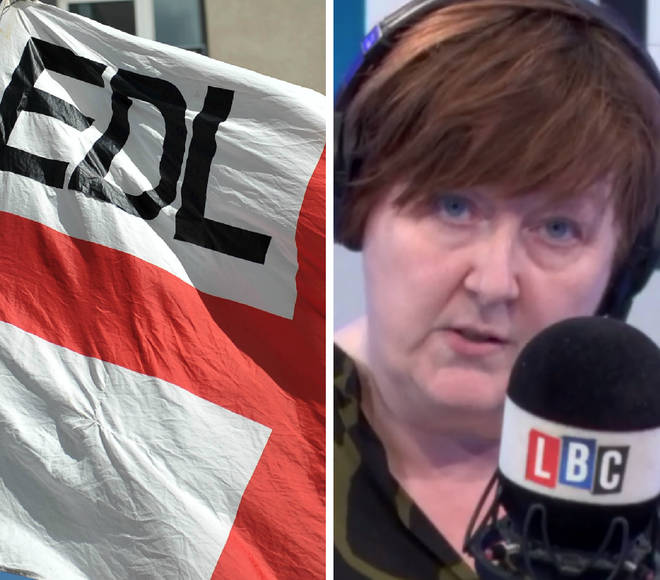 Adam Thomas, 22, Claudia Patatas, 38, from Banbury, and with Daniel Bogunovic, 27, from Leicester, were convicted of being members of the banned terrorist group National Action.
Leory said the EDL was growing, particularly over its support for former leader Tommy Robinson, because "nobody is doing anything".
He brought up his anger over Asian grooming gangs, to which Shelagh repeatedly asked: "Why aren't you as fired up by the massive scale of child abuse in this country that has nothing to do with Muslims?"
"Muslims are a tiny population in our country," Leroy replied.
"I'm really dim and I can understand it. You're a really smart lady and you don't get it."
The gripping conversation lasted over eight minutes.
Watch it full above.