The Four Things To Do If You Spot Somebody Being Harassed At Work
2 November 2017, 16:06 | Updated: 2 November 2017, 16:35
As inappropriate behaviour in the workplace continues to dominate the headlines one expert has told LBC the four things you should do to call it out.
Sir Michael Fallon resigned as Defence Secretary on Wednesday saying his conduct had "fallen short" of the required standards after allegations of inappropriate sexual behaviour.
He became the first politician to quit following recently revealed claims of sexual harassment in Parliament.
Scott Solder is a specialist in persuasive language and runs training sessions for businesses to help their staff call out such behaviour at work.
He joined Shelagh Fogarty in the studio in Thursday and offered some invaluable advice.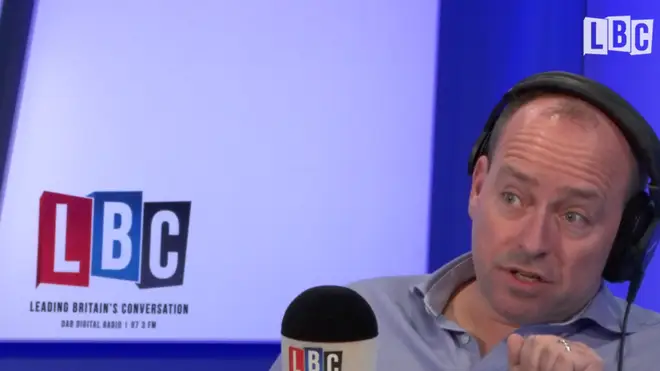 So here are the four things you should do if you spot one of your colleagues being harassed or bullied at work.
Mr Solder said: "We call it the four D's. Direct intervention, distract, delay or delegate.
"It doesn't matter which one you choose but it gives you a nice clear codified set of options.
"The more confident that you are, the more senior you are, the more likely you are just to step in and call it out.
He added: "Don't forget the victim or the target in this because they're the person who is suffering so check with them 'are you ok?'"