Barry Gardiner Accused Of "Parroting Farage" Over Second Referendum Warning
21 August 2018, 15:08 | Updated: 21 August 2018, 15:12
Chuka Umunna has accused his Labour colleague Barry Gardiner of "parroting Nigel Farage" after he warned a second EU referendum could lead to "civil disobedience".
The pro-Remain MP described the shadow minister's words as "irresponsible" and "hugely disappointing".
Earlier today Mr Gardiner said calls for another vote would undermine the "principle of democracy".
The shadow international trade secretary added voters may turn to "more socially disruptive ways of expressing their views" if they were made to vote again.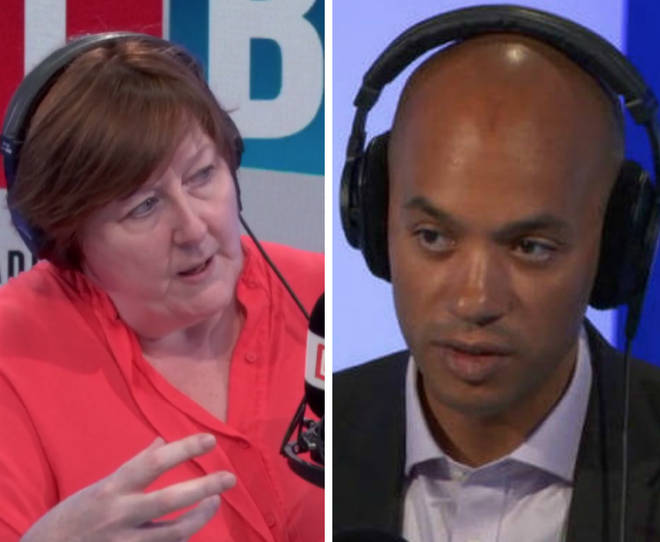 But Mr Umunna, who has been campaigning for another referendum slammed his Labour colleague - saying there was no alternative.
He told Shelagh Fogarty: "It's hugely disappointing to hear a member of Labour's shadow cabinet parroting this type of thing you hear from Nigel Farage and Brexiteers.
"Actually, I'd argue it's quite irresponsible to be talking in those terms.
"At the end of the day we are deadlocked in the House of Commons on Brexit, there is not a consensus around how to leave the European Union.
"In the absence of parliament being able to come to a decision, I don't see there being any other alternative but to refer this back to the people.
"It's called democracy, which is why I'm very involved with the People's Vote campaign and democracy did not stop in 2016."