Doctor Tells Shelagh: Jews Like Me Are Planning To Flee If Corbyn Becomes PM
13 September 2018, 15:21
A highly-respected doctor has revealed that she and a large number of Jews will flee the UK if Jeremy Corbyn becomes Prime Minister.
Dr Ellie Cannon wrote a deeply personal Twitter thread about how her and her friends are making plans to emigrate in case the Labour leader comes to power.
Last night the conversation moved on from schools, and TV, and work to the subject on every Jew's mind at the moment: Corbyn.

And we sat for hours planning with our friends where and how we would leave if he became Prime Minister. We swapped potential passport options.

— Dr Ellie (@Dr_Ellie) September 11, 2018
We argued on the merits of other "safer" countries. We discussed when, why, how and where we would make a new start.

Do people realise this is happening in the UK in 2018?

Two British born, Oxbridge educated professional adults discussing the merits and logistics of fleeing

— Dr Ellie (@Dr_Ellie) September 11, 2018
Speaking to Shelagh Fogarty, Dr Ellie revealed that Jews wouldn't feel safe in Britain under a Corbyn government.
She said: "It felt like a real epiphany moment. We were sitting down having dinner with friends and the conversation turned to Corbyn and where we would all go if he became Prime Minister - the merits of different countries and why we would leave.
"This conversation was across three generations, all planning where they would go, what would be a good solution.
"I could tell you which European passports my friends are applying for. How people could move to America, how people could move to Canada."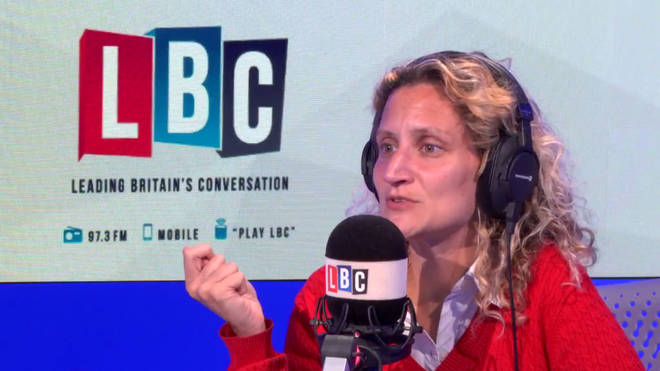 One country that Dr Ellie won't be moving to, however, is Israel. She revealed: "I believe in Israel, I am a Zionist. I very strongly believe in a two-state solution and the rights of the Palestinians.
"I don't think I could live in an Israel governed by Benjamin Netanyahu."
The doctor explained what the Labour leader has done to make her feel so unsafe in her own country: "Corbyn is turning a blind eye to anti-Semitism in his party, or anti-Semitism in his name.
"It is very difficult as a British Jew to hear the leader of the Labour Party - bearing in mind I was a Labour voter - hearing Corbyn describe Hezbollah as his friends. Hezbollah have in their charter that they want to kill Jews. That includes my two children. It includes me.
"This is just an issue for Jews, this is an issue for all of us. What will his fight on terror be?"