Father Whose Son Went Missing 10 Years Ago Continues To "Live In Limbo"
22 August 2017, 16:49
Kevin Gosden's son has never been found after he went missing 10 years ago. In this powerful interview, he tells Shelagh Fogarty his life has been in limbo ever since.
Andrew was just 14 when he suddenly disappeared from his home in Doncaster on 14th September 2007.
He was last seen on CCTV at King's Cross Station later that morning after buying a one-way ticket to London with some of the £200 he had withdrawn from his bank account.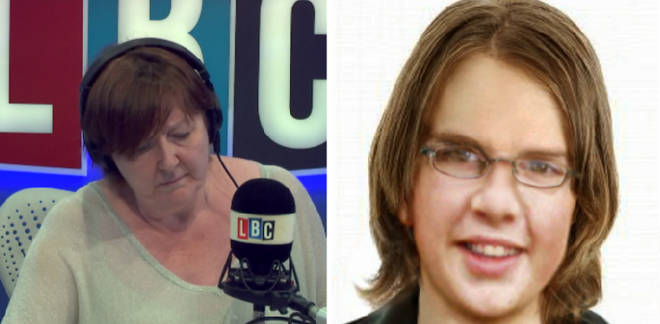 Andrew's disappearance occurred a few months after Madeline McCann vanished from the family's holiday apartment in Praia da Luz.
Scotland Yard is to ask for more money to continue its six-year investigation into her disappearance, Sky News said today.
Speaking about his struggle to come to terms with not being able to find his son, in a candid interview, Mr Gosden said he had even attempted suicide.
He said: "It is an indescribably difficult battle with depression, anxiety, post-traumatic stress and all that.
"It's horrendous, you live in limbo because you can't grieve because you don't have a body and equally you don't know they're alive.
"You go round in physiological circles."
The powerful interview touched many LBC listeners who instantly began to get in touch.
What a brave man/father to come on and talk to you Shelagh @LBC I couldn't do it, I would be in peices and that's not saying he isn't!

— Bob Kool (@whoknows_bob) August 22, 2017
@lbc can't even begin to imagine what this father is going through - just not knowing where his son is? Where are his £millions search?

— Beckie (@messybeckie) August 22, 2017
You can find out more about the continued search to find Andrew Gosden here.