Frank Field: Labour Leadership Needs To Act On Anti-Semitism
15 March 2016, 11:39 | Updated: 23 August 2016, 12:11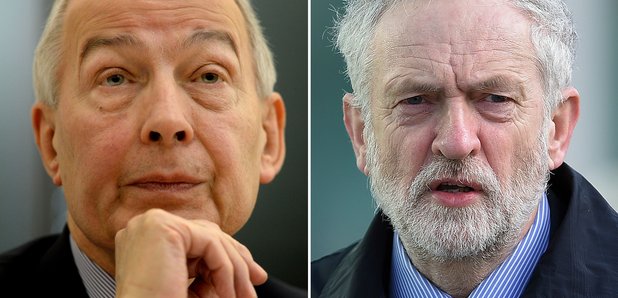 Labour MP Frank Field says the anti-Semitic storm in the Labour Party is a chance for Jeremy Corbyn to show some real leadership.
He spoke to Shelagh Fogarty after Vicki Kirby, a local vice-chair for the party, was suspended after saying Jewish people had "big noses" and suggesting IS should target the "real oppressors" in Israel

It is the second time Kirby, a former Labour parliamentary candidate, has had to be suspended from the party over the offensive comments, which were made on her Twitter feed.

"Nobody wishes these events," Birkenhead MP Field told LBC. "We should act on these events.

"I am pro-Israel but by God one grieves at the way the Israeli government behaves," he continued, "There is at the extreme end of this, this nasty element that has always been there in British public life of being anti-Jewish.

"I think the leadership should be very tough. I don't know what they've got to lose for God's sake.

"A bit of leadership would come in welcome, wouldn't it, from the Labour Party, as far as voters are concerned?"