Grenfell Firefighter Defends Controversial 'Stay Put' Policy
6 June 2018, 15:28 | Updated: 6 June 2018, 15:30
A firefighter who rescued nine people from the Grenfell Tower fire has told LBC, he and his colleagues did all they could to save residents.
At the inquiry into the disaster, the fire service has defended advising people to stay in the block, insisting the guidelines would have been suitable before the building's refurbishment and re-cladding.
Aldo Diana says that in 26 years of working as a firefighter, he's never seen a fire spread so quickly.
He told Shelagh Fogarty that all those working last June did their best.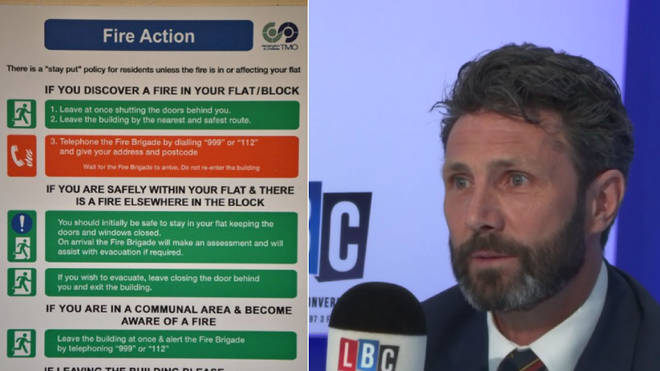 He said: "The stay put policy 99 times out of 100 works.
"It possibly doesn't work when a building is clad in flammable material.
"Which we didn't know as that has been taken away from us."
When Shelagh asked if the stay-put policy was the wrong advice, Mr Diana responded: "I can't say it's the wrong advice.
"What I can say is that 99 times out of 100, it's very safe.
"In the 26 years I've been in the job, I've never seen a fire spread as quickly as it did.
"I've been to at least 15 flat fires and each one has been in the compartment it started in."