This Is How Jacob Rees-Mogg Plans To Celebrate Brexit Day Next Year
28 March 2018, 15:19 | Updated: 28 March 2018, 15:22
On March 29, 2019, the United Kingdom will formally cease to be a member of the European Union - and this is how Jacob Rees-Mogg intends on celebrating.
With just over a year to go until the big day, the Conservative backbencher has revealed how he will welcome in Britain's new chapter.
The implementation period will kick in for 21 months after March 2019 - something Mr Rees-Mogg said he didn't like, but was willing to accept as the government had promised a "proper Brexit" at the end of it.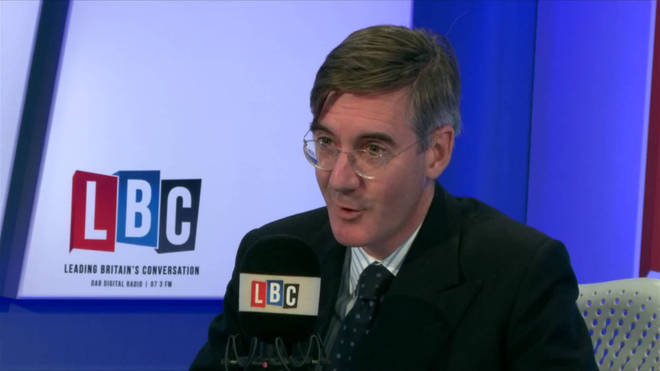 Speaking to Shelagh Fogarty - the MP for North East Somerset described his plans for Brexit day.
"Next year it will be my 50th, my youngest sister's 40th and my mother's 80th birthday between March and May," Mr Rees-Mogg said.
"We might find that 29th March is a good mid-point to celebrate those three birthdays and coincidentally other matters."
Asked what happens at a "joint Rees-Mogg knees-up", the Tory backbencher quipped: "Oh I hate to think.
"We'll probably discuss Brexit in considerable detail!"