Ian Dunt's Scathing Assessment Of David Davis's Brexit Speech
26 January 2018, 17:38
Political commentator Ian Dunt had a politely scathing take on David Davis's big Brexit speech.
The Secretary of State for Exiting the EU was talking was trying to calm the Conservative backbenchers who were angry at Chancellor Philip Hammond's claim that there will only be slight change after Brexit.
One part of his speech that Shelagh Fogarty noticed was his phrase "whether or when we leave the EU".
But Ian's blunt response was: "I wouldn't put too much emphasis on the words. He didn't really seem particularly on top of it.
"He barely looked up from the speech for the whole time. He seemed to read it right off the sheet. He acted as if it was the first time he'd actually seen the speech.
"I'm not sure this is a speech that will really reward deep textual analysis.
"I have a feeling this was done very very quickly by civil servants, crossing out bits here and there."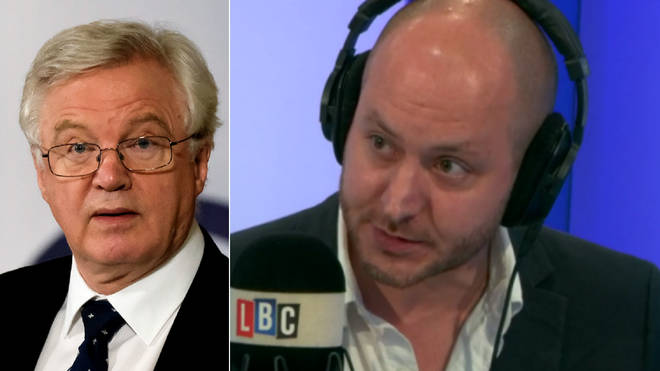 Mr Davis insisted that Britain would be able to negotiate trade deals with countries like China and India as well as the EU during the transition period.
But Ian insisted that was absolutely not going to happen. He claimed: "I can assure you now he will be doing absolutely none of that between 2019 and 2021.
"We just don't have the negotiating capacity within Britain to be doing that kind of deal with the EU and also to be pursuing it with China and India and America.
"And even if we did have that capacity, they have no interest in finalising an agreement with us until they know what our relationship is with the single market.
"I would take an enormous lorry of salt and pour it all over that stuff, because it's simply not going to happen."